Dellworld.com Event Conference Website

This was my first interactive project at Dell, promoting Dell World, an annual IT conference in Austin, Texas. I designed the website's overall look-and-feel and directed functionality.

The event site included a splash page reveal, persistent navigation containing an event countdown ticker, a collapsible schedule, entertainment details, scrolling speaker biographies, and horizontal content sliders. Leadership content from Dell's Tech Page One blog aggregated onto the site through the News portion. 
I provided animated prototypes to highlight page interactions for the remote developer team. Upon completion of phase one design, I was invited to join Dell's Digital team from my role on the Global Brand team.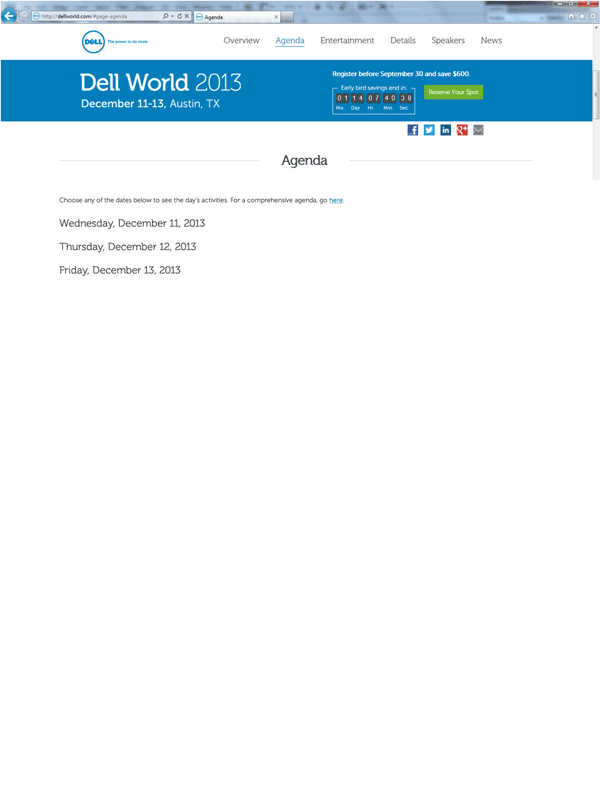 Horizontal content slider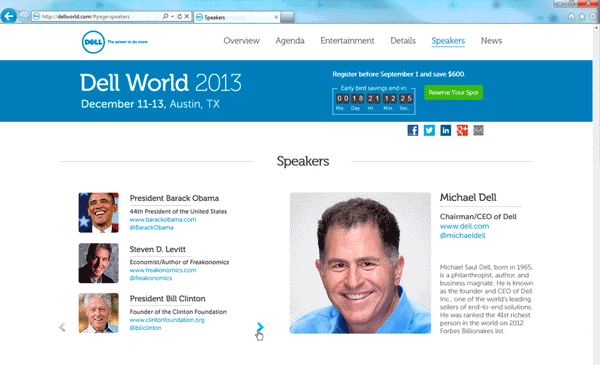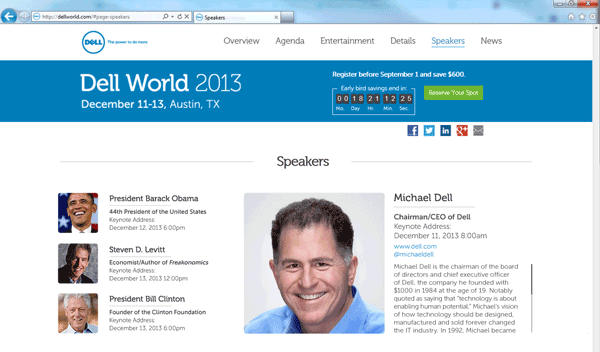 Creative Director: Tommy Lynn
Content Director: Don Wade
Account Manager: Cory Lewis